Legends at the Abu Dhabi Film Festival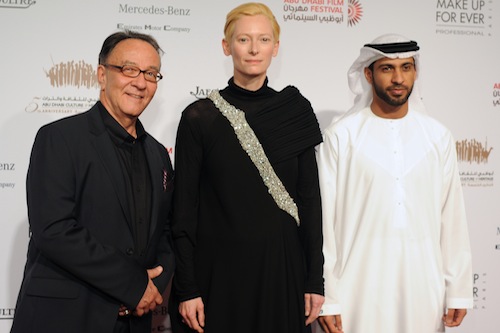 I constantly crave a place where class, glamour and culture unite to form a kind of unique yet affordable luxury. A place where great world cinema plays nearly uninterrupted all day long and a great buffet of international food is served, but also where being a woman with a healthy dose of self-respect is still celebrated. I ended up finding it all in Abu Dhabi, during the fifth annual Abu Dhabi Film Festival.
ADFF Executive Director Peter Scarlet disclosed during his inspiring speech at the awards ceremony that this year's edition of the festival featured 150 international films, several competitions culminating in special prizes for world filmmakers, and was covered by 281 international journalists, from all over the globe. I like to think I was that odd, out of the group "one" in the bunch… But I digress.
Though some may argue that ten days of such cinematic grandness, parties and interviews could turn out to be completely overwhelming, for me ADFF was simply heaven on earth… (continued)
Read the entire piece on the Huffington Post