A Year End Review of Arab Cinema from Dubai, on HuffPost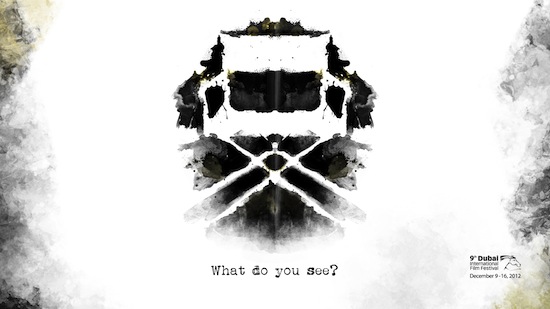 It's the last weekend of the year, and while everyone is busy compiling their "Best and Worst of 2012″ lists, I turn to my passion for cinema from a region that I adore: the Middle East and North Africa (MENA). This year for MENA has been fruitful and full, even seeing the coveted Foreign Language Oscar going to
A Separation
, a film from Iran. The movements of the Arab Spring brought some new governments and some old governments dressed as new ones but importantly — and in my personal opinion most welcomed — the revolutions drew a lot of attention to a part of the world that, until then, had been ignored or worse, mistrusted by the west. As Pascal Diot, the Manager of Dubai Filmmart, so aptly put it at this year's Dubai International Film Festival "the problem of the western world right now is that there is still a fear of the "other" and of someone who is different from them."
This year's Dubai International Film Festival (DIFF) ended more than a week ago and it exceeded all of my expectations. They were high, considering I wanted the festival to be both a watchable extravaganza of cinematic masterpieces and a marketplace of sales and distribution worthy of Cannes. Turns out, DIFF does things its own way, and if you come to it expecting it to be like any other film festival in the world, you'll be quickly proven wrong. DIFF sets its own standards high and then outshines them, year after year.
Perhaps this trend mirrors the region's thirst for movies. There is no denying that cinema in the Middle East is becoming the business to watch — pardon the pun. When it comes to the United Arab Emirates alone, gross box office has grown 200 percent since 2007, with barely 300 screens. Compare that with the 3 percent decline in GBO in the U.S., despite nearly 40,000 screens nationwide, and you get the idea. Audiences in the Gulf are also some of the youngest in the world, with nearly half of all GCC nationals under 25 years of age, and they rely on new trends in VOD, TV and video — as well as good old traditional outings to the cineplex — to satisfy their growing cravings for cinematic entertainment. In fact, Mohammed Al Mubarak, the chairman for Image Nation, a subsidiary of Abu Dhabi Media, pointed out that "the average Abu Dhabi family goes to the movies three times a week, which is unheard of anywhere else in the world."
Image Nation International financed The Help, an independent film that was made for $25 million, generated more than $210 million in global box office and was nominated for multiple Academy Awards, claiming one for supporting actress Octavia Spencer. Even a less well received production like Ghost Rider: Spirit of Vengeance made back its initial budget in worldwide box office. As a company, Image Nation admits to a dual agenda: to invest in international partnerships to finance overseas films and to use the profits from these to finance locally produced Emirati films. And in case you were wondering, they do exactly that with their projects. During this year's DIFF, Mohammed Al Otaiba, head of Image Nation Abu Dhabi, announced a new project to be directed by award-winning Emirati filmmaker Mohammed Saeed Harib, a yet untitled sports comedy scheduled to be filmed entirely in the Emirates in the spring of 2013 to be released in the fall of next year. The film will be Image Nation's third local production, following the seemingly never-ending success of Sea Shadow released in 2011 and the horror film Djinn, set for release in 2013. Harib's long running animated series Freej potentially reaches 35 million homes in MENA, and he's part of the highly anticipated film adaptation of Khalil Gibran's The Prophet produced by Salma Hayek.
CONTINUED ON THE HUFFINGTON POST