My Own Six Fave Arab Films of All Times
So I read a wonderful list on The Guardian and could not leave it at that. It's inspiring to find more films and more to love and so I added my own voice to the conversation, on the Huffington Post. Here is a teaser of two, but you'll have to read the whole piece to see the rest and why…
While I deeply admire filmmaker Omar al-Qattan, for obvious professional reasons but also for putting together his short guide of must-watch movies from the past 50 years of Arab cinema, I must also respectfully disagree with his list of "The 10 Best Arab Films," published this past Saturday in The Guardian. As someone who believes, perhaps misguidedly but never quietly, in the healing power of cinema and the ability of filmmakers to help bridge the divide, I could not imagine any list of Arab cinema that does not include these six modern masters: Hany Abu-Assad, Yousry Nasrallah, Annemarie Jacir, Nadine Labaki, Haifaa al-Mansour and Ziad Doueiri.
It is in this vein, slightly irreverent to those poetic works of olden days, but also looking at what I like to call "cinema with a conscience" — where you might actually leave the plush, dark comfort of your theater seat a bit enlightened, a whole lot inspired but also craving to be a better person — that I created my own, albeit it shorter list. In absolutely no particular order.
CARAMEL (Lebanon/France, 2007)
Nadine Labaki
Labaki's film was my in. I'm a relative newcomer to the magical world of cinema from MENA, having been brought up on a mixture of Woody Allen, the works of Fellini and Visconti, all sprinkled with a bit of Lina Wertmüller, and Caramel got me hooked from the first frame. It's sensual, full of life and each time I watch it, it makes me proud to be a woman. It's also the reason I yearned to travel to Beirut, and once I got there, I could see Labaki's lushly constructed characters at every turn. I may be a romantic, but it's a must watch for anyone who has yet to discover the beauty of Lebanese cinema. And its people. Labaki's follow up, Where Do We Go Now? is also a greatly entertaining lesson in peace.
OMAR (Palestine, 2013)
Hany Abu-Assad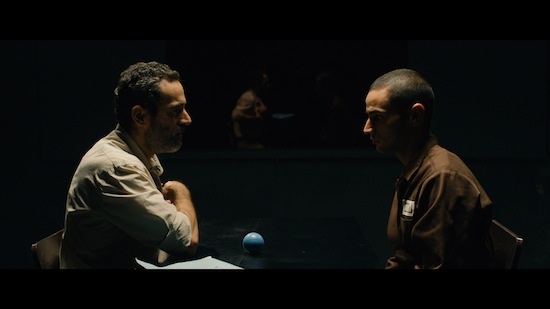 All right, I'm cheating a bit, because most could not have watched Abu-Assad's masterpiece yet. It just premiered in Cannes and it's releasing in France at the beginning of October. Hardly a convenient trip to your local multiplex. But I include it here, because
Omar
is complex, shocking and absolutely gorgeous to watch and I'm positive it will be featured in my top tens for as long as I'm allowed to make lists. While waiting for
Omar
's release, catch up with Abu-Assad's
Paradise Now
which should be on any movie-lover's list of must-see.
Read about the remaining films on the Huffington Post…