Mohammed Al Turki Profile on the Huffington Post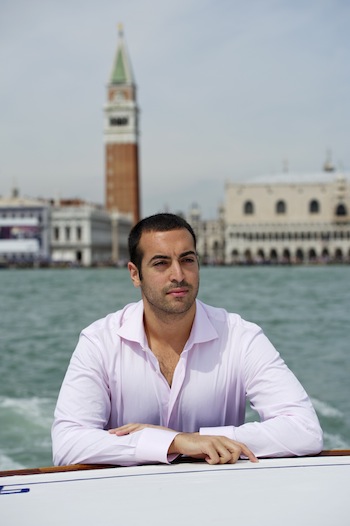 There are very few men who are equally at home at a gala in NYC, on the set of a blockbuster in Hollywood, in the front rows of Milan Fashion Week and around a souk in Riyadh. All the while looking equally elegant in an Armani suit, jeans and a T-shirt or a traditional Saudi thawb. Maverick producer Mohammed Al Turki is definitely one of the choice few who fit that bill. Handsome, young, powerful and with great cinematic instincts, Al Turki should be very high up on everyone's cool celebrity meter.
The first time Al Turki crossed my radar was a little over a year ago, when I wrote about The Imperialists Are Still Alive!, a film that finally showed the kind of strong, independent and cosmopolitan Arab woman I know, having traveled — and met a few — throughout the Middle East and Europe. While this independent film may be a long way from his latest ventures, big Hollywood movies like Arbitrage and At Any Price, his talent for picking just the right project has been apparent from the beginning.
To read the entire profile from my sit-down with Al Turki at the Abu Dhabi Film Festival, go to the Huffington Post.
Image courtesy of the Abu Dhabi Film Festival