Master Illustrator Eduard Erlikh on the Huffington Post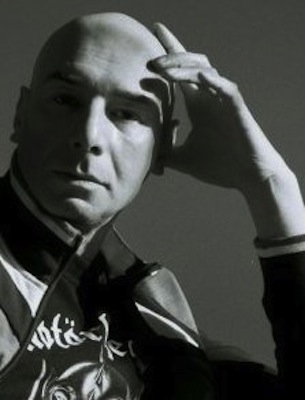 Do you believe in magic? I do, because I have experienced it inside the home of master illustrator Eduard Erlikh.
"My personal must-haves are light and space. In NYC, both are considered an extravagance," declares Erlikh. And indeed, this welcomed luxury is exactly what the visitor experiences when stepping into Erlikh's loft on the Bowery. On a particularly chilly NYC afternoon, I step into his building after the chaos of downtown, and then out of his private elevator. I'm instantaneously transported to another world: a minimalistic, fairy-tale land where things harmoniously sit where they belong, objects in different shades of pigment blend in creative and complimentary combinations and space does not appear to be at the typical premium it is in the Big Apple. Erlikh's passion for color, particularly pink, is evident, but instead of its palette exploding in an overkill of visual stimulation, a few choice pieces of his exquisite illustrations hang over the sofa, in the exact shade of rose that Diana Vreeland was thinking of when she declared, "Pink is the navy blue of India."
The Moscow-born Erlikh is tall, boyishly handsome and dressed in jeans and a red t-shirt when we meet. He wears a red baseball hat, which he alone can manage to transform into a chic accessory, and he speaks in an hypnotizing, soft voice with a lovely Russian inflection. He is the elegant complement to the world he has created with his illustrations, a place where life is always sophisticated and people ever graceful. "He is a master of the moment, and that is why it is impossible to tear your eyes from his works: you fear you might miss something despite being in the midst of the action." Those words, taken from the website of international gallery Lumas, brilliantly describe the feeling one gets while getting lost in his illustrations. The world-famous Lumas recently started selling Erlikh's work — his illustrations are featured on their homepage — including pieces from his YSL Safari series and a stunning interpretation of a red Valentino dress. Erlikh's illustrations capture the ethereal quality of fashion, showing us the way these exquisite clothes are meant to be worn.
To read the entire interview with Erlikh, as well as glance through some beautiful slides of his work, check out the Huffington Post.
Top image courtesy of the artist