Ship of Theseus Opens July 19th Across India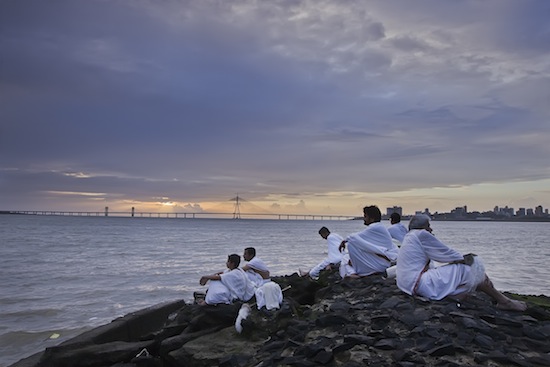 "… For they took away the old planks as they decayed, putting in new and stronger timber in their place, insomuch that this ship became a standing example among the philosophers, for the logical question of things that grow; one side holding that the ship remained the same, and the other contending that it was not the same."
from Plutarch's 
Theseus
Ship of Theseus writer and director Anand Gandhi is one of those remarkable people who seem to know nearly everything and yet doesn't boast about it or try to make you feel small. In my usual vein, I found in him a great example of why filmmakers would make the best world leaders, because their vision goes so far beyond the usual trappings of politics and, very often, religion too.
I met Gandhi last December, during the Dubai International Film Festival. Yet, I only recently managed to watch the film, in Cannes, with the help of their sales agents Fortissimo Films. Now, thanks to filmmaker Kiran Rao, in association with UTV Motion Pictures, Ship of Theseus will enjoy a theatrical release in India starting July 19th. And the film just won top prize, the "Transilvania Trophy" at the Transilvania International Film Festival.
To say Ship of Theseus is wondrous is an understatement. It is thought-provoking, visually stunning and the three stories that make up the film stayed with me, forever embedded in my imagination.
Of course, a film like Gandhi's is difficult to describe in a couple of sentences. As hinted by its title, Ship of Theseus deals with identity, and the impact of choices made, on our lives. As we struggle with decisions, and opportunities grabbed or missed, things that in a split second can alter our existence forever, Ship of Theseus shines a light on right and wrong, without making any assumptions, or giving away the correct answer.
Make sure to read the full interview with Anand Gandhi on The Huffington Post.