Cherien Dabis Talks May in the Summer on HuffPost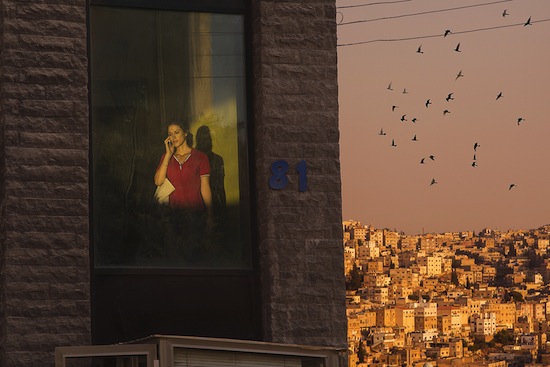 Photo by © THIERRY VAN BIESEN
My journey through films has often taken me on a search for a place where my own issues of non-belonging are best explained. Cherien Dabis' film
Amreeka
was one of the most meaningful stops on that voyage, because while her story dealt with a Palestinian woman (Nisreen Faour) immigrating to the US with her son only to be faced with a mixed American dream-slash-nightmare, the feelings within Dabis' story felt very close to my own experience. It's no surprise I awaited her next feature
May in the Summer
with bated breath.
Presented in the "Venice Days — Giornate degli Autori" sidebar at this year's Venice Film Festival, May in the Summer is everything that I'd hoped it would be: profound, passionate, funny, romantic, empowering — the perfect half to the "diptych" Dabis admits she began with Amreeka, hinged by their common theme of "Otherness" and displacement. But where Amreeka dealt with the Arab-ness of Faour's character as being "the Other," May in the Summer brilliantly shows the challenges of being American, even Arab-American, in the Arab world.
May in the Summer also stars Dabis as the lead character May, with beloved actress Hiam Abbass playing the silently, and sometimes not so silently opinionated mother, Nadine Malouf and Alia Shawkat as May's sisters and a cameo by favorite romantic hero Alexander Siddig, as Ziad.
I sat down with Dabis on a balmy afternoon on the Lido. Our talk felt more like catching up with a girlfriend than an actual interview and that's because Dabis is never the filmmaker, or the movie star, opting instead for the more challenging role of being a real woman.
Check out the full interview on the Huffington Post.