Best of Venezia 70: "Miu Miu Women's Tales"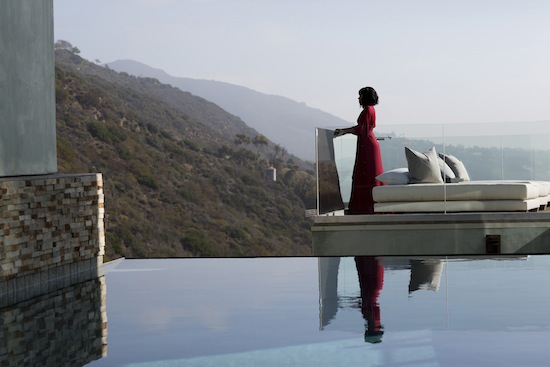 The
Venice Film Festival
turned 70 this year, but the atmosphere on the Lido is far from being over-the-hill, more like fashionably casual and über-cool. And now that the reviews for the George Clooney and Sandra Bullock starrer
Gravity
have all been turned in, it's time to get to the heart and soul of the oldest cinema festival in the world.
"Venice Days – Giornate degli Autori" is a prestigious sidebar to the competition films, and it turns out, most of my favorites so far are screening as part of Venice Days. Two such favorites are in a category I hardly ever give much thought to in festivals, short films, but when fashion house Miu Miu pairs up with Palestinian actress and filmmaker Hiam Abbass and African-American director Ava DuVernay for the last two installments of "Miu Miu Women's Tales", short films suddenly become high on my priority list.
And what stunning shorts The Door by DuVernay and Le Donne della Vucciria (The Women on the Vucciria) by Abbass are! While Abbass gets the Sicilian rhythms and passion down perfectly in her work, DuVernay creates a portrait of love, loss and LA that sent shivers down my spine. Both films are less than 10 minutes in length, with no dialogue, chock full of fantastic music, told in different shades of cool (DuVernay) and warm (Abbass) but each left me breathless and moved. Because a touching love story stands beautifully at the heart of each, and love stories in my opinion, are the key to our salvation as human beings.
Read this piece in its entirety on the Huffington Post.