Best of Venezia 70: Turkish Film Nobody's Home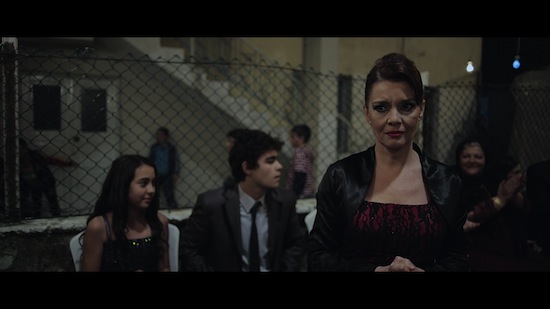 There are films that hit you in the gut, powerfully and undeniably, at first viewing. For me, that is usually followed by a need to be alone, retreat to a place where I can decompress from the emotions I feel and which don't leave room for talking, thinking or writing about it. Then there are films that need a day or so to sink in, films that slowly but surely insidiate themselves in your heart and soul, to form there basis for conversations and inspiration for months, years to come.
Turkish filmmaker Deniz Akçay debut work Koksuz – Nobody's Home belongs to this latter category, and it has taken me at least 36 hours to fully understand the film's might.
Part of the "Venice Days – Giornate degli Autori" sidebar at this year's Venice Film Festival, Nobody's Home is the story of a family in crisis. After the father's death, the family dynamic has shifted and each person within the nucleus deals with this breakdown in a different, but equally alienating way.
The mother Nurcan, played by the spellbinding Lale Başar, has taken on the role of the helpless victim, while the elder daughter Feride, played by Ahu Türkpençe with grace and insight, has inherited the undesirable role of caretaker. The brother İlker, also played to brooding perfection by Savaş Alp Başar, the only male left within the family nucleus, misses his father and, in typical teenager fashion, acts this out through drugs and sex, instead of dealing with it head on. Then there's the younger sister Özge, the lovable child actress Melis Ebeler, who wants desperately to be a part of the family, but only manages to feel ignored and forgotten. When Feride decides to marry, the fragile balances of this family's codependency snap.
For the entire piece, go to the Huffington Post.