An Unconventional Heroine, Julia Wins Over Venice 70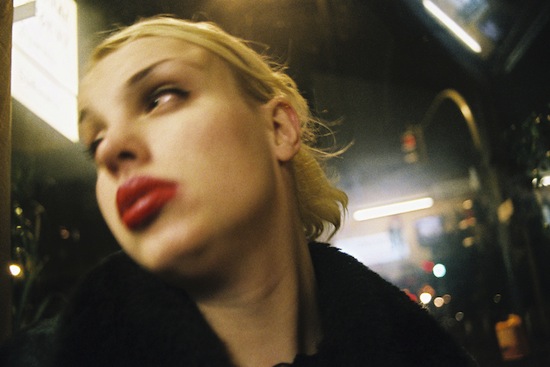 "I can't say that I'm a woman, but I'm also not a man. I'm something… I'm a creation of God, but a warped creation of God. God wasn't paying attention when I was born."
— Julia
I love it when a film has a backstory that is just as interesting as the one it is telling on the screen. The German documentary Julia tells the fascinating true life tale of a beautiful Lithuanian transexual prostitute living in Berlin, and accompanies her voyage through nearly ten years, thanks to the lens and love of filmmaker J. Jackie Baier. The film screens as a World Premiere at the 70th edition of the Venice Film Festival, in the "Venice Days – Giornate degli Autori" sidebar.
The backstory of this at times infuriating, at others desperately touching film involves Baier, herself a transexual, who shared life, work and experience with Julia, her subject but also her friend. The tenderness between the two is palpable and transcends the screen, jumping out at the audience in wonderfully candid outburst of emotions. The cinematography (by Dieter Vervuurt and Th. Schneider) is intimate, the music (by Christopher Franke and Princessin Hans) eerily evokes a Wong Kar-wai sequence and the true brilliance of Julia is a personal favorite theme in films: Making "the Other" accessible, exploring our differences, so that we may celebrate them instead of punishing each other.
For the entire piece, check out the Huffington Post.