Food, Fashion and Fun in Dubai: At The Address Downtown
In the second of this trio of blogs for The Huffington Post, I got to catch up with another magical chef, and admire (but also taste of course) his creation.
The Red Velvet Side of Life in Dubai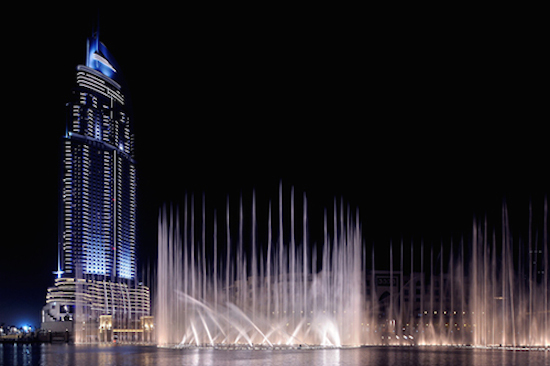 The Dubai Fountain and neighboring hotel, The Address Downtown
Don't know about you but hearing the words "red velvet" always makes me think of those wondrous events where mere mortals are kept away from the celebrities by velvet ropes. In the United Arab Emirates, there is no lack of premieres or celebrities, as highlighted by recent sightings that ranged from Jackie Chan to Brad Pitt (plus Angelina), Dennis Quaid, 
Malala
 and the 
entire Star Trek Beyond cast
. Things are only bound to get steamier once the 
Dubai International Film Festival
 kicks off in early December.
Yet when I asked three Dubai-based master chefs to draw inspiration from the fashion exhibited as part of the Vogue Fashion Dubai Experience and create their own gourmet creations, I never expected that this style and taste experiment would turn into a kind of metaphor for life. And I definitely did not anticipate that a red mesh dress by Singaporean designer Max.Tan would be turned into an edible study in deconstructing, and then re-assembling, the perfect red velvet cake.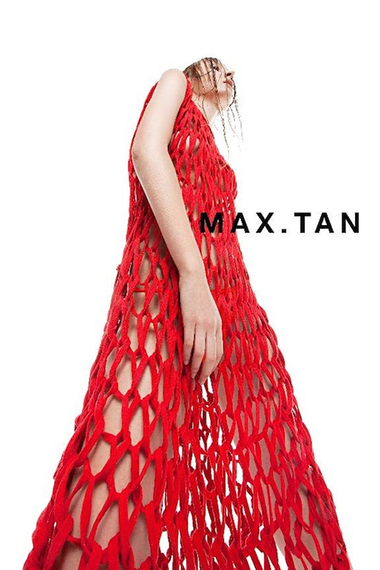 I started out knowing full well that I would be awed by the wonderful ambiance of Downtown Dubai, now a must-visit tourist destination but also a gourmet and fashion mecca for any self-respecting jet-setting world traveler, and that the chefs' creations would remind me why I love food — and those who prepare it with passion — so much. But what I didn't expect was to find such distinct interpretations by three men who each represent the best the world has to offer. As chefs of course but also, most importantly, as human beings.
While seafood was conquered by chef Steve in part one of this series, dessert undeniably belonged to chef Abel Vieilleville, the Executive Pastry Chef for The Address Downtown. The wonderfully soft-spoken, Cannes native explained that when he went through the collections by the various designers, the red-mesh dress creation by Max.Tan, a design house based in Singapore, "inspired freedom in me." And what a beautiful word that is, freedom. Chef Abel continued, "the design is really wide, the dress is made out of mesh, it is beautiful, and although like a structure that looks really fabricated, it's really light."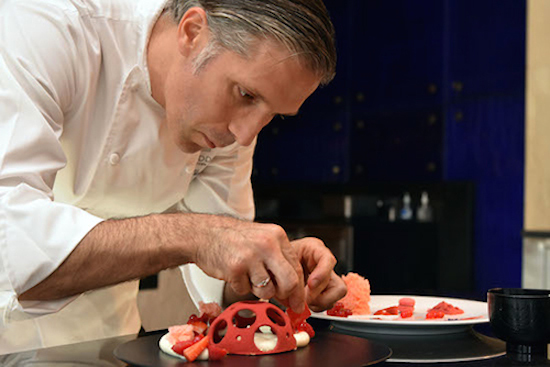 Chef Abel has worked in the food industry for the past 24 years, after studying in the South of France. His parents owned a restaurant for 26 years and so, chef Abel explained, "I was brought into the business at an early age, always focused on dessert." His first move away from French kitchens was to England, where he worked with Michelin-star chefs, and after working with Chinese-French fusion cuisine in the UK, decided to move to China, which he called, "a fantastic experience."