Thursday, May 2nd, 2013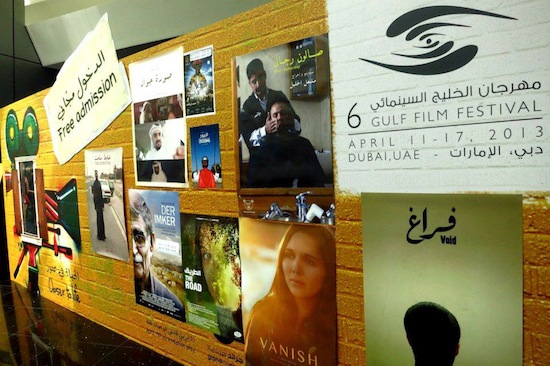 If you're reading this expecting to hear praises about the jewelry in Abu Dhabi, the wonder that is Burj Khalifa in Dubai, or the beauty of Arabian horses, you'll be disappointed. I'm all about cinema from, in and about this region and my personal gems were collected during the
Gulf Film Festival
, which was held in Dubai's Festival City from April 10th to the 17th. Read on for a list that is definitely not in order of importance but proved for me cinematically life-changing.
Wadjda
U.S. audiences will get the chance to watch this masterpiece in the fall, when Sony Pictures Classics will finally release
Wadjda
-- not a moment too soon. But the full meaning of Haifaa al-Mansour's touching, worldly film about so much more than a girl yearning for a green bicycle was best summed up by Gulf Film Festival Chairman Abdulhamid Juma when he confessed, "to me personally
Wadjda
is a dream." He went on to explain the undeniable importance of the film by saying, "what I love about
Wadjda
is it really touches very sensitive issues that a lot of people would not even wish to talk about -- not only one, many, many issues -- without confrontation." I found myself as touched by it, if not more the second time around and catching up with the film's generous, delightful filmmaker at the opening night screening kicked off the festival just right.
Bani Adam
While I remember
Wadjda
for all the right reasons, I perhaps will always hold a special place in my heart for
Bani Adam
, for some wrong ones. It's destined to be one of those films audiences watch again and again, creating its own cult following in the process, similar to what the American film
The Room
has done in the decade since it was released. The third feature by Emirati filmmaker Majid Abdul Razak,
Bani Adam
turned out to be the great conversation starter at GFF, undeniably imprinted in everyone's mind. And yes, it is so unusual that nearly everyone I asked watched it both times it screened during the festival.
Masoud Amralla Al Ali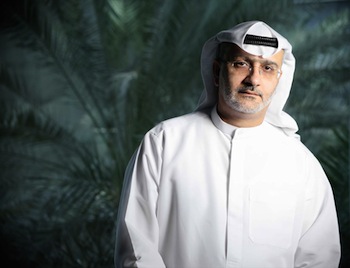 Dubai International Film Festival and GFF Artistic Director Masoud Amralla Al Ali is a wonderfully refreshing combination of poet, mentor and inspiration. While his impressive figure may at first seem intimidating, his warmth and naturally encouraging ways put me at ease, the very moment our conversation started. His insights into some of the films screened in the festival allowed me to view them in a different light and at times, that light of reason changed my mind. Also, I'll never forget his hospitality at the closing night ceremony, as he greeted guests on the red carpet, and so welcomingly shook my hand, ensuring a magnificent end to a fantastic festival. For more gems, check out
the full piece on The
Huffington Post.