Modern Renaissance Man Sultan Saeed Al Darmaki on HuffPost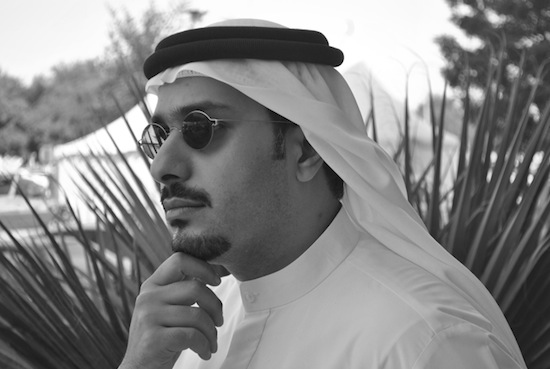 Ever wonder how this world of ours would be if we supported and promoted artists instead of wars and arms dealers? My guess is pretty great, and although it is within the nature of man to pick a fight from time to time, we would at least be surrounded by great art, beautiful cinema and glorious written word at those times when scuffles prove necessary.
Personally, I always look to the Arab world for artistic inspiration, pioneering individuals and groundbreaking initiatives. Probably because I've learned first hand from my travels through MENA that away from the media propaganda, the hate mongering and the catastrophic-sounding headlines, without fail I've found a semblance of beauty and culture in places like the United Arab Emirates. Not to be disappointed, it is again within that world, more specifically in the Emirate of Abu Dhabi, where I found a modern-day patron of the arts, an exceptional human being who has made it a point to support young, indie artists in all disciplines and give them the financial wings necessary to fly. We are kidding ourselves if we believe that art is just about inspiration these days. It's a business and only those who understand that can cross the line from hobby to masterpiece.
When I first meet Sultan Saeed Al Darmaki on a terrace in Dubai on a crisp January morning, I'm pleasantly surprised at how kind, cool and welcoming he is. Being on the receiving end of his ideas is an interviewer's dream come true, since Al Darmaki sounds like what I imagine Paulo Coelho must have sounded like at his age. He is handsome and very, very smart, always of course in the wonderfully humble way of the Arab world, and equally at ease wearing a traditional Emirati kandoora or jeans and a t-shirt.
CONTINUED ON THE HUFFINGTON POST.